visitors and counting...

Cablehelp.com


Antenna manufacturing & design
Antennas for limited spaces
Home of the rugged 160 Meter "sloper" antenna!
Want on 160M but cramped for antenna space? We have your solution:
If you have 40-50' height and about 50' horizontal space
we have a great antenna to get you on the air
Thanks to all who came by and saw us at Mena. We had a great time! Always fun on the mountain! Up Next: Amateur Radio Day in the Park at Olive Branch, MS Oct 14. Come see us!!
Check out this video from Memphis:
With the seasons soon to start changing it's a good time to take a close look at your antenna/tower farm. Don't wait for storms to show you the weak spots...Topping our list of maintenance issues is rust, both on the tower/mast but also hardware on the antennas themselves. A little cold-galvanizing spray and a brush can go a long way toward making your hardware last. Easy to apply on warm days but not so much during cold weather. Tension and retighten guy wires as needed and replace any frayed wiring. Watch for cables flapping in the breeze. Check connectors for cracked or rotting shrink boot/tubing and just give everything outdoors a good inspection. Keep hardware tight. Water intrusion is always a constant pest and can cause issues. Be sure and check the weep holes your tower legs to be sure they are clean and open. You really don't want water building up in the legs. One spot that always seems to be a problem is where open-wire or ladder line attaches to your dipole. If not supported properly it will surely cause problems due to flexing. And it will do so when you need your radios badly. BE CAREFUL OUT THERE!
The finest shortened 160M antenna available at any price!
Click here for more info We also offer an 80 Meter version.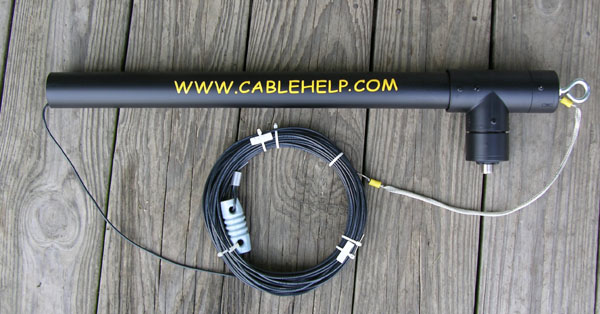 Our world famous 160M sloper is now in 58 countries,
But Proudly Made in America for 17 years!
***We also build custom antennas for VHF and UHF.. contact us for a quote on your special antenna... problem antenna situations are our specialty...***
Please note that we have been notified by a couple of people that a shopping website out there is selling our (and other) antennas at giveaway prices. These are NOT our antennas and these people, whoever they are, are not associated with us in any way. The city they list for their business does not exist. They also show themselves as being in one state but their zip code is in another! We are not sure what they are selling (if anything) but it is not our antennas. The only legit sources for our products are this website, Ebay and Amateur Radio Supplies in New Hampshire. Be wary! They may be advertising products they do not have in an effort to collect credit card numbers...
© 2002 thru 2023 Stan Jones
KC5UYF
//
From n3kl.org
www.dxzone.com
.

VHF Aurora:
144 MHz E-Skip in EU:
144 MHz E-Skip in NA:

From The DXrobot

Fact of the Day
Satellite info links:
(general info) www.satcodx.com
(general info) www.heavens-above.com(Includes space station info)
(general info) www.lyngsat.com
© 2002/2021 Cablehelp.com

Cablehelp.com is operated by Stan Jones, a ham radio operator of 25 years and a technician with 50+ years of electronics experience. He also holds a general class commercial radiotelephone license. He is Extra class KC5UYF.
For more info call: 662 332 8454 snail mail:
p.o. box 240
Avon, MS 38723
Questions/comments: stanj6@suddenlink.net
page last updated 09/12/2023